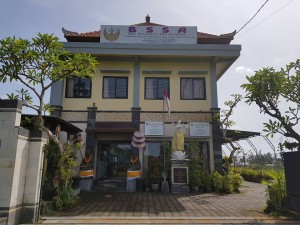 BSSA (Bali Saraswati Spa Academy) is Spa vocational training institutions, agencies competent and qualified in the field of Spa.
Now Opens new training for SPA Therapist in the periods. Appropriate school for students graduate high school / equivalent who want a career in the field of SPA, soon get the opportunity to work both at home and abroad.
BSSA (Bali Saraswati Spa Academy) have teachers who are competent and professional instructors in the field who have experience working in Spa – Spa abroad.
MISSION :
          * Realizing labour – skilled professional in the field of Spa in facing the globalization era
            *  Optimizing learning and active exercises.
        * Improving student skills in accordance with less interest and ability.
Students who have met the graduation standard, we will distribute to overseas such as:
Maldives
Turkey
Malaysia
UAE (Oman,Qatar , Abu Dhabi , Kuwait , Riyardh , Doha, Dubai)
Egypt
Rumania 
Polland
Mauritius 
Africa
Srilanka 
India 
Marocco
and many more 
 who have formed a cooperative relationship with our institution.
The opportunity to work in the country is also very open because BSSA also cooperates with several chain hotels in Bali.
Join us to become a reliable power Therapist and ready to plunge into the world of professional work.
VIDEO BSSA