SPA Therapist  Program (2 Months)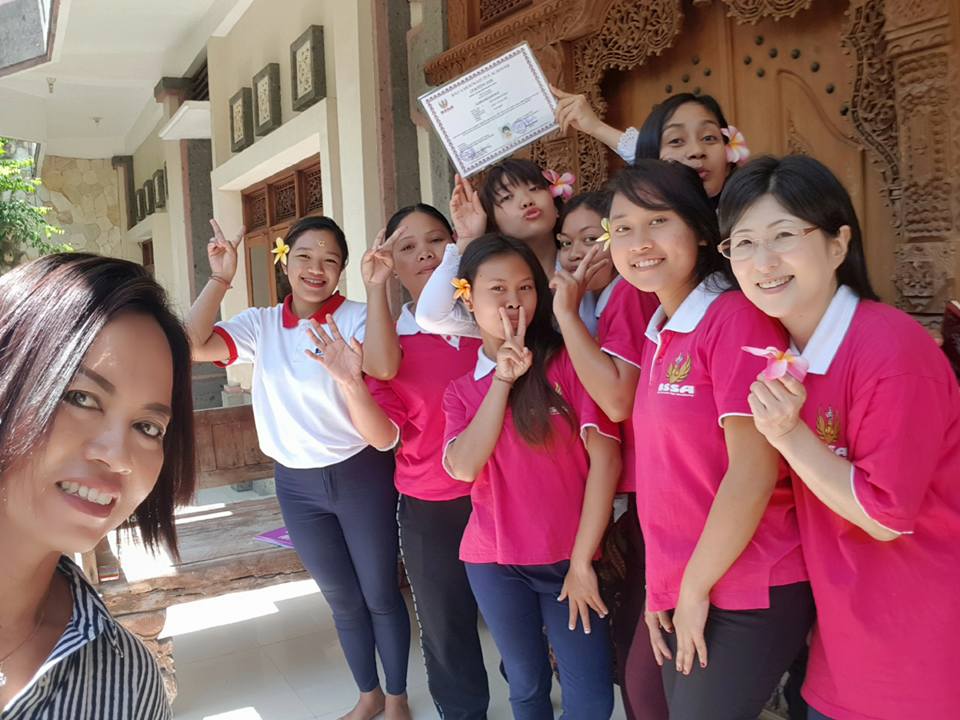 During our two-month program, we take you from a beginner, through the intermediate and into the advanced stages of Spa therapy. In just two months, students will have an opportunity to master six different modalities taught by our professional instructors.
This broad training will give graduates an edge in the market, by expanding their available services. Graduates of our two-month program can enter any spa in Bali or abroad with confidence and expertise. Our 2-month program includes complimentary training with Balinese spa lulur products.
The six modalities to choose from include, but are not limited to:
Balinese massage
Aromatherapy massage
Foot Reflexology
Warm Stone
Swedish deep tissue massage
Shiatsu
Herbal compress massage
Shiro-dara
Body Scrub & Wrap
Facial
Manicure & Pedicure
Cream bath
PLUS:
Yoga Class
Spa Anatomy
English For Spa
Spa Lulur